On Call Africa SCIO was founded in Glasgow, Scotland, by three doctors and an international development professional.
In rural Southern Zambia many people lack access to basic healthcare, and there is little education available on health promotion in remote communities. A large and geographically dispersed population means only half of Zambians living in rural areas have medical facilities within 5km, and poor roads and a long rainy season make these few facilitates even harder to reach. A national healthcare workforce crisis means that there is only one doctor for every 16,000 people, compared to one for every 600 in the UK.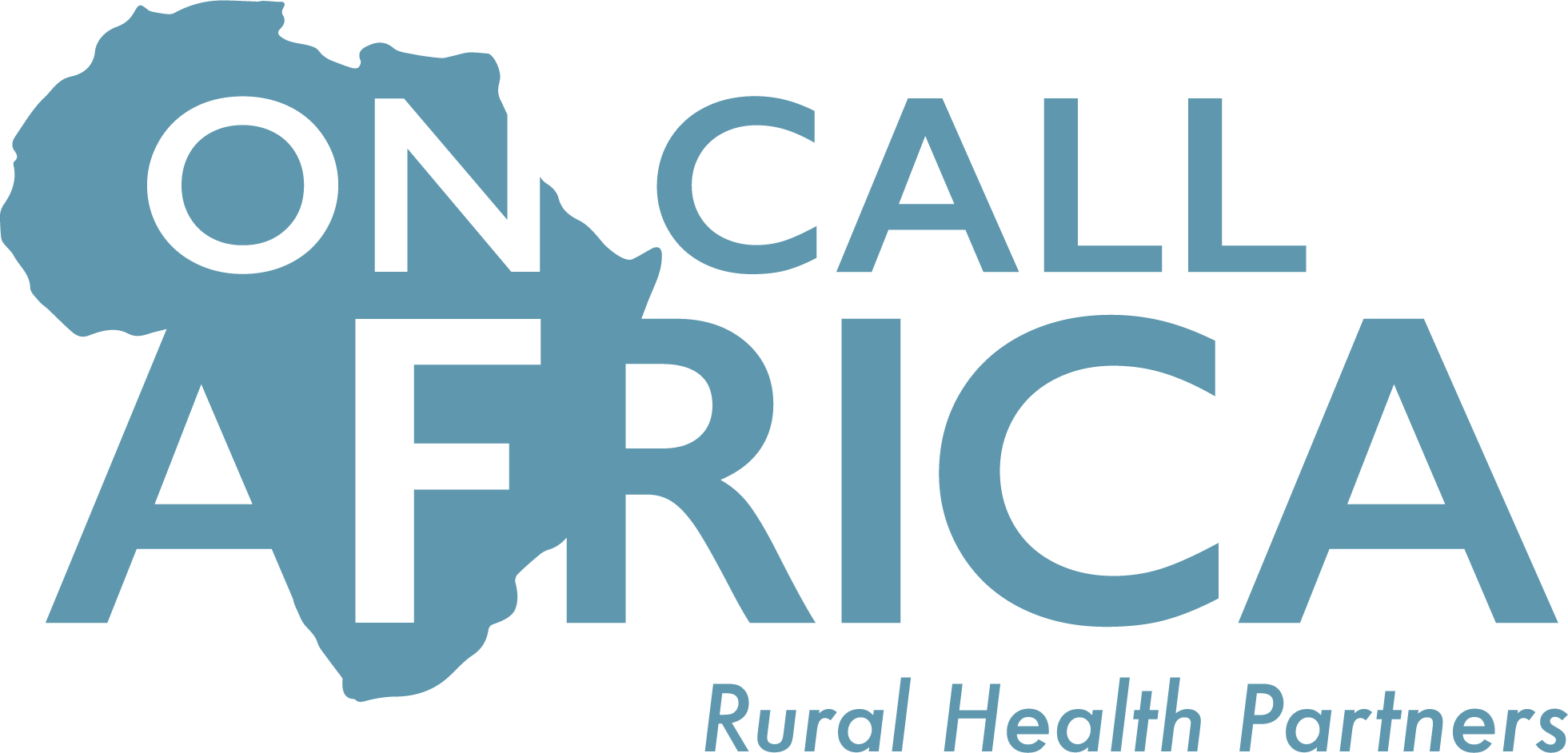 Mission Statement
To improve access to healthcare in rural Zambia
Aims
Improve access to health professionals
Improve the quality of health provision
Sustainably strengthening the existing health systems
On Call Africa improves access to healthcare in rural Zambia by strengthening local systems to sustain improved health outcomes. Our work is based on 3 central pillars: strengthening rural health systems, health promotion, and delivering mobile medical services.
Volunteer doctors are involved in all three areas:
Treating
Mobile medical services. These give villagers direct access to primary healthcare. On Call Africa's (OCA) Doctors will run clinics alongside the Rural Health Centre (RHC) staff. OCA doctors will diagnose and treat many common conditions, varying from basic musculoskeletal problems, coughs and colds, to fractures, bilharzia, intestinal worms, malaria and HIV related issues.
The RHC will provide dedicated antenatal and child health services to mothers and children alongside family planning. We work in conjunction with the local rural health posts and report to the district health offices.
Teaching
Health education. This enables communities to adopt healthy lifestyles. Our interactive health education sessions address those issues which local communities identify as being the most pressing. Nutrition, Hygiene and Sanitation, Sexual Health and access to safe drinking water are among the topics most covered.
Teams will help write and teach sessions to school age children and small groups of adults with the support of the Operations Manager and local Community Health Workers. These sessions are practical, engaging and fun to teach.
Training
Community Health Workers (CHWs). This work is currently focused on providing CHWs with training and skills to increase their ability to attend to the needs of their communities. Volunteer doctors' mentor the CHWs on clinic and support their learning needs as well as asses their knowledge and competencies each month. The teams deliver the teaching of the set curriculum during residential training weeks every two to three months.
Transport-In-Country – Project
Travel Insurance – Volunteer
Medical Indemnity – Volunteer
What is the pattern of work?
Volunteers usually join the team for 2 to 6 months. They are based in Livingstone. At any one time the team comprises 3 to 10 doctors, supported by our programme team.
For three weeks in the month, two teams of up to 5 doctors travel in our off-road vehicle into rural Zambia to spend 4 days delivering community activity which includes running clinics, providing mentorship to CHWs, delivering health education and collecting vital information. The fourth week is a training week where volunteers deliver classroom based teaching to CHWs. A break week towards the middle of a placement gives volunteers the chance to explore Zambia and or neighboring countries.
During community activity, accommodation is provided for the team members in the villages where the services are provided (typically within rural health centres where we camp in tents). When not out in the community, accommodation is provided in On Call Africa's property in Livingstone.
Qualifications
Must be fully licensed in volunteer's home country
Languages
English (translators available)