The Story Behind ARTS 
A Reason To Smile (ARTS) was founded in 2014 by Dr Gunther Heyder, a practicing dentist in the Outer Banks of North Carolina, to address the persistent problem of chronic dental disease in small African villages.  Throughout his university and dental school years, Dr Heyder explored multiple opportunities to study and volunteer across the African continent, giving him the chance to see first-hand the lack of dental care and the abundance of dental-related diseases in many rural communities.
Worldwide, there are communities plagued with obstacles – most notably poverty and lack of trained clinicians – that prevent individuals from receiving adequate health care.  Many residents in developing countries rely on homeopathic remedies for all ailments, and dental disease is often ignored due to the absence of means to address or even identify issues.  Untreated tooth decay and gum disease typically worsen and can lead to additional, potentially life-threatening medical problems.  If dental disease is given any attention, it is often only once infection is at an advanced stage, when treatment requires the attention of someone with a level of training and expertise that is unlikely to be found in the region as well as rigorous infection control practices that are typically underemphasized in rural areas.
The need for dental care in African countries is unquestionable: 80% of Africans receive their primary healthcare from traditional healers, and access to dental care is very low.  The average dentist-to-population ratio across the continent is 1:150,000, compared to approximately 1:1,667 in the United States.  Unlike Americans, citizens of these countries have not been exposed to advertisements for or even the general use of toothpaste and toothbrushes.  This has led to severe periodontal disease across a high percentage of Africa's rural population, with a disproportionate amount of advanced tooth decay prevalent throughout a villager's life and leading to early morbidity (43.1 deaths per 1000 live births in Senegal).
Seeing these realities, Dr Heyder founded ARTS to provide the education, treatment, and supplies that could improve the health and lifespan of people in small villages in Africa.  ARTS took its inaugural trip to Ndioum, Senegal, in March 2015 to start the process of village-wide dental education and to perform emergency tooth extractions.  The team included two dentists, one dental assistant, a lawyer, a teacher, and an international advisor as logistics support.
The trip was a success, with the ARTS team serving over 500 patients and extracting more than 1,000 infected teeth.  The team was assisted by local Peace Corps volunteers, who not only provided logistical and translation support but also served as cultural exchange guides within the communities.
ARTS soon expanded to Uganda thanks to a partnership with a local organization, Tokamalirawo Aids Support and Action Group Awareness (TASAAGA,) easing the transition into the communities' political and cultural dynamics.  Over the last four years, ARTS has found these local partnerships essential in promoting sustainable improvements in dental hygiene for the region.
Now, with eight trips, 3,000 patients, and 30 educated communities under its belt, ARTS has set its sights on increasing the impact of its work by increasing the budget, the number of volunteers, and the frequency of trips.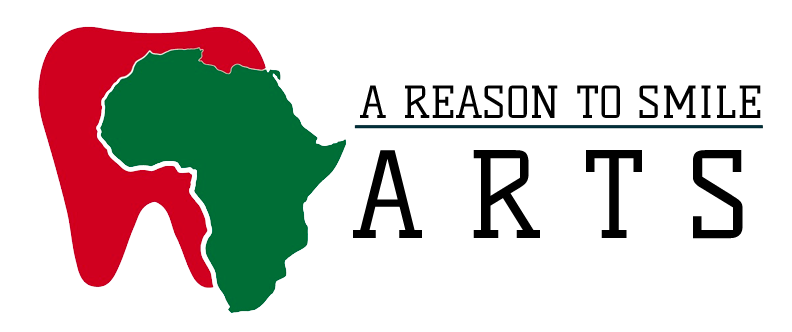 Mission Statement
To empower African communities without access to dental professionals to achieve and maintain a higher level of oral health by providing hygiene education, direct treatment, and dental supplies.
Aims
ARTS is more than our name.  It's a mantra.  Using a three-pronged approach of direct care, education, and supplies, ARTS aims to empower people in rural communities of Senegal and Uganda to attain and maintain a higher level of dental health and prevent the spread of dental disease-giving more and more Africans a reason to smile.
Values
Arts values Community, Diversity and Collaboration.
What ARTS Does
Using a three-pronged approach of direct care, education, and supplies, ARTS aims to empower people in these communities to attain and maintain a higher level of dental health and prevent the spread of dental disease-giving more and more Africans a reason to smile.
Direct Care: Perhaps the most well-known component of ARTS' work, direct care consists primarily of extractions and cleanings which are often the first for adults as well as children.  Clinics are designed to efficiently assess and treat the progressive dental disease of as many people as possible.  Patients often wait a full day for the opportunity to see an ARTS dentist or hygienist.  During the trip, volunteers set up triage, manage check-in and check-out, maintain sterilization of workstations and instruments, ensure that the dental exam rooms are fully stocked and ready once patients arrive, collect patient data, and provide patients with excellent care, respect and a positive attitude.
Education: The education sessions are designed to provide information and techniques for preventative care in order to reduce the consistently high need for dental extractions over time.  Patients, students, and local leaders are educated often for the first time about oral hygiene and healthy nutritional habits to inhibit the development of severe dental disease.  Success comes in the form of communities no longer needing ARTS services because volunteers have empowered them to achieve and maintain better dental healthcare.  In addition to lecture-style sessions, ARTS volunteers engage with regional and local healthcare officials and provide a checklist of dental care techniques and resources to be reinforced after the ARTS team leaves.
Dental Supplies: ARTS takes donated toothbrushes, toothpaste, and dental floss and sells the items to community members for nominal amounts, following the advice of larger NGOs already operating in these communities that villagers are dismissive or even sceptical of items given for free and are more likely to use items they have purchased.  The income from the sales are then used to pay or provide water for the translators who enable the team to do its work.
While volunteers can have any professional or educational background, each team has individuals highly skilled in dentistry, hygiene, assisting, education, and humanitarian aid work. At ARTS, we are always eager to connect with like-minded individuals interested in helping us provide dental care to people in need.
Whether you are a student, an educator, a dental/medical professional, a chef, or an accountant, it doesn't matter – we are excited to hear from you!  No prior dental or medical experience is required, as there is plenty of work to be done that does not require cleaning or pulling teeth! 
Volunteers with who are dental/medical professionals will be seeing and treating patients.  Volunteers with no dental/medical experience will be greeting patients, checking patients in, and helping run education workshops.
Trips are typically 10 days and consist of 5-6 clinic days with 2 days for travel and 1 day for cultural exploration.  During the trip, volunteers stay in a variety of locations, traveling in between clinic sites.  Accommodations vary in type but not in safety. Some are shared rooms (with one or two other volunteers) and some are individual, some have shared bathrooms and some are ensuite, some have AC while others do not.  All accommodations are secure.
ARTS volunteers create a family dynamic within the dental team, which fosters an upbeat, can-do team attitude on each trip as everyone works tirelessly to achieve the program's mission.  All teams are led by an ARTS staff member who is the primary contact person for the volunteer.
Volunteers travel together as a team.  Travel with-in country is organized by the ARTS team and typically is a van with a local driver.
Accommodation – Volunteer
Transport-In-Country – Volunteer
Travel Insurance – Volunteer
Medical Indemnity – Volunteer
The average volunteer should be a hardy, well-conditioned traveler with no debilitating health conditions that might be exacerbated in a remote, rugged location.  They should be willing to work hard and enjoy people of all ages and ethnicities.  Like any volunteer, people working with ARTS feel fortunate to have the opportunity to provide vital services and work alongside amazing people from all over the world.  Our upcoming trips include Uganda (March 19th – 29th 2020) and Senegal 2020 (dates to be decided).
Professions
Dentists
Dental Hygienists
Qualifications
Must be fully licensed in volunteer's home country
Languages
English (French useful but not essential)
Clinical experience
A minimum of 1-year. Dental students are welcome but cannot treat patients alone.
Web:
www.artsmile.org/volunteer-application