Lao Friends Hospital for Children
Lao Friends Hospital for Children (LFHC) is located in the picturesque UNESCO World Heritage City of Luang Prabang in rural northern Laos.  It opened in 2015 as the third clinical site associated with the charity Friends Without a Border.  The hospital serves to provide compassionate paediatric medical care free of charge for children from across northern Laos.  It also serves as a referral and teaching hospital, training nearly 25 doctors to become clinical paediatrics leader in the country.
We work to alleviate the shortage of quality paediatric medical care in northern Laos while addressing the workforce shortage of well-trained paediatricians who can care for children throughout the country.
While Luang Prabang is beautiful and moderately-well developed, the surrounding rural areas are rife with poverty, malnutrition, and a tremendous burden of disease.  Since opening its doors in 2015, LFHC has expanded to provide comprehensive, free, compassionate health care to children from throughout the region who would otherwise have no access to acute or preventive health care.
Working closely with Luang Prabang Provincial Hospital, LFHC has an active inpatient ward, neonatal unit, emergency department, outpatient department, and some subspecialty clinics.  The hospital has more than 130 Lao staff, including 25 doctors and 50 nurses supervised by volunteer expatriate teachers who guide clinical care and provide bedside teaching.
Care is provided for over 30,000 children per year, including more than 100 outpatients and 40 inpatients on an average day.
Aims
To provide free and compassionate paediatric care to a neglected rural population in northern Laos while training the next generation of Lao doctors, nurses, therapists, and other health care providers.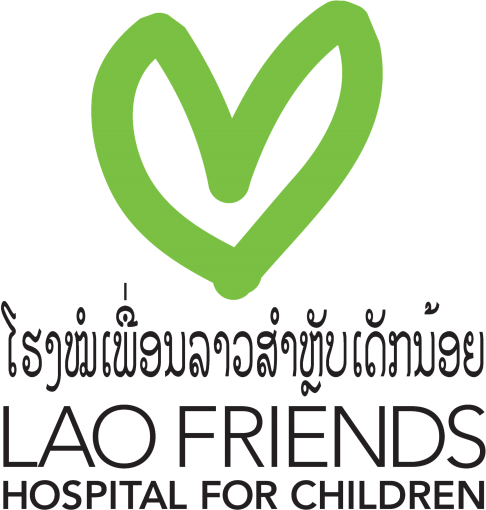 Values
We believe every child has the right to a healthy and happy life.  Through the model of Treatment + Education + Prevention, the hospital treats over 30,000 children annually, educates dozens of local medical professionals, and prevent disease through its outreach program.  Our guiding principle is 'treat every patient as if your own child.'
We are looking for a wide variety of volunteers.  Most pressing is the need for paediatricians (or other experienced physicians) to provide bedside teaching and clinical care.
Volunteer nurses with experience in critical care, acute care, or paediatrics are also very important for training local nurses and providing bedside care.
Other qualified health care providers such as ultrasound technicians, laboratory technicians, physio and occupational therapists, nutritionists, speech pathologists, operating room nurses, anaesthetists, pharmacists, and other similar staff are also needed.
There are around 20 volunteers at the hospital at any given time, in addition to permanent staff, so there is a large community of colleagues to spend time with. LFHC provides a list of suggested affordable accommodation options.
Accommodation – Volunteer
Transport-In-Country – Volunteer
Travel Insurance – Volunteer
Professions
Doctors
Nurses
Pharmacists
Sonographers
Physiotherapists
Laboratory technicians
Professions
Nutritionists
Occupational therapists
Speech and language therapists
Operating room technicians
Qualifications
Must be fully licenced in volunteer's home country
Email:
medicaldirector@fwablaos.org
Phone:
(212) 691-0909 (New York)
Facebook:
www.facebook.com/LaoFriendsHospitalforChildren