Maternity Africa was founded by Dr Andrew Browning, one of the world's leading fistula surgeons, in 2013.  This was in response in particular to the persistently high maternal mortality rate in Tanzania, and to the need for fistula surgery.  Maternity Africa initially focused its activities in a number of existing hospitals in Arusha, Northern Tanzania.  However, it became clear that, in order to provide good, evidence-based maternal healthcare that is consistent with its values, Maternity Africa should construct and establish its own facility.
In June 2018, Maternity Africa officially opened Kivulini Maternity Centre, its brand-new 56-bed hospital around 10 kilometres (six miles) from the city of Arusha in Northern Tanzania.  In addition, patients suffering from obstetric fistula and other birth-induced injuries travel from rural areas, typically in northern and western parts of Tanzania, for surgery and treatment.
Beneficiaries are poor, vulnerable and marginalized women and girls of childbearing age.  Maternity Africa has screening criteria to help ensure that only such beneficiaries avail of the services offered.  All services are provided free of charge, so that no beneficiaries are excluded on the basis of cost.  In 2019, Maternity Africa managed 1,531 deliveries (202 of whom were to teenagers) and 129 on-site surgeries for fistula and other birth-induced injuries.  In addition, many of the inpatients, and many from the community availed from family planning consultations and treatment.
Our medium-term service delivery targets are for up to:
2,500 deliveries
10,000 antenatal care consultations
1,200 family planning consultations for external clients
150 surgeries for obstetric fistula and other birth-induced injuries
60 birth attendants from external health facilities trained in good-practice midwifery skills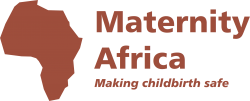 Mission Statement
To provide fistula treatment and quality maternity care for all marginalized women throughout Tanzania, through professional excellence and displaying love, kindness, and compassion regardless of race, religion, or ethnicity.  Our vision is to make childbirth safe for every woman. 
Values
Professional excellence
Justice for the poor
Integrity
Compassion
Honesty
Respect
Human dignity
Aims
Maternity Africa is a Christian-based not-for-profit organization. Our prayer is 'to act justly and to love mercy and to walk humbly with our God.'
In the main, Maternity Africa's volunteer positions are for qualified midwives.  In such roles, they will work closely with the national team of nurse-midwives, learning from them and teaching them good, evidence-based midwifery skills.  Formal, classroom-based training is a typical part of the role, as is providing formal feedback on staff as part of the biannual staff appraisal programme.  Other aspects include visiting other health facilities in the region and interviewing job candidates.
Volunteers usually stay on-site in fully equipped, two-bedroom apartments.  Sharing an apartment with one other person may be necessary.  Apartments are equipped with 24-hour onsite security, internet, electricity, hot water and conveniences such as a fridge-freezer, gas cooker and washing machine.  Volunteers are expected to keep their living accommodation clean and tidy, and a domestic assistant is available to assist, at the volunteers' own cost.
Volunteers report ultimately to the Country Director.  Local public transport is readily available.  Maternity Africa also has a small number of vehicles, which may be available for volunteer use outside of normal operating times, although the hospital always has priority for use of these vehicles.  There is a nominal charge for using the vehicles, to help cover fuel and maintenance costs.  If they wish, volunteers may make arrangements to to purchase or import their their own vehicles and insure them, fuel and maintain them fully at their own cost.  Maternity Africa provides any work-related transport, including from and to Kilimanjaro Airport/Arusha Airport.
Transport-In-Country – Project
Travel Insurance – Volunteer
Medical Indemnity – Project
Qualifications
Must be fully licensed in volunteer's home country
Volunteering experience
Previous experience in a low resource setting is significantly preferred
Address:
Maternity Africa, Kivulini Maternity Centre, Plot 181, Kivulini Estate, PO Box 16464, Arusha, Tanzania