Mitaboni Boundless Medicals
Mitaboni Boundless Medicals is a healthcare project that provides quality and accessible healthcare services to underserved communities in rural Kenya. We work in partnership with the Ministry of Health, community members, churches, and local and international volunteers in the area of Machakos county (Kathiani sub-county).
The project assists the rural community on matters regarding disease prevention, trainings, and general healthcare such as nutrition. The few public hospitals available are over-crowded, expensive, and challenging to access, meaning many health needs go unmet.  These problems are deep and enduring, and have been recently exacerbated by the COVID-19 pandemic.
In response, the Christian-based non-profit Mitaboni Boundless Medical Clinic was created to serve rural community members by providing quality and efficient healthcare services by partnering with supporters, volunteers, healthcare workers and pharmaceutical companies.
We offer free services to the poorest groups in the local rural areas, who are widely afflicted by a wide-range of medical and infective problems including typhoid, H-pylori, malaria, diarrhoea, skin diseases, amoebiasis, HIV/AIDS, dental caries, visual problems, diabetes, hypertension, and ENT problems. We also promote preventative behaviours by training community members to prevent the spread of infectious diseases.
Aims
To close the poverty gap in developing Sub-Saharan Countries of Africa by providing accessible healthcare services to marginalized communities in rural areas.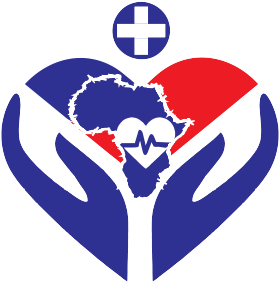 Mission Statement
To provide innovative, free and quality accessible healthcare services to poor communities using our state of art healthcare technology. To offer good health through love and hope to improve the quality of life for people around Kathiani sub county by networking with church and community members.
Values
Trustworthiness, Integrity, Honesty, Excellence
Volunteers will gain hands-on clinical experience by working alongside with a local experience doctor across all departments and specialties.
Volunteers will stay with a host family who live in walking distance from the project. They will be in contact with one Doctor at the clinic and who is also the Volunteer Coordinator and clinic founder.
Volunteers pay 100 USD per week for meals and accommodation, and 50 USD for airport pick up.
Accommodation – Volunteer
Transport-In-Country – Volunteer
Travel Insurance – Volunteer
Medical Indemnity – Volunteer
Professions
Doctors
Dentists
Nurses
Nutritionist
Pharmacists
Lab technicians
Qualifications
Must be fully licensed in volunteer's home country
Clinical experience
For doctors: FY2 or above
For nurses: Any
Web:
www.boundlessmedicals.org/
Email:
Boundlessloves2019@gmail.com