The Billy Riordan Memorial Clinic
The Billy Riordan Memorial Trust, otherwise known as Billy's Malawi Project, was founded in Dingle, Co Kerry, Ireland in 2003.  The Trust works in the village of Cape Maclear, a remote area on the shores of Lake Malawi in Central Africa.
The Trust was founded in 2004 by the Irish lady Mags Riordan in memory of her son who lost his life in Lake Malawi in 1999.  No medical care was available before this project started, which now employs 35 local staff and works with volunteer healthcare professionals from around the world.
Since its beginnings, the project has changed the lives of thousands of local people who have been treated in its clinics.
Mission Statement
To relieve suffering and depravation in Cape Maclear by improving the community's overall health status.  
Aims
To deliver healthcare to a population of over 17,000 through a health centre, HIV clinic, and a 24-hour clinical service.
To provide supportive health education opportunities to the local community.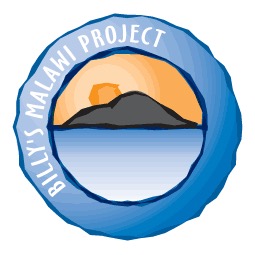 A typical day would start at 7am. Volunteers stay in a purpose-built volunteer centre set on the beach of Lake Malawi.  Breakfast is served in the volunteer centre each morning.  The clinic is only a 5-minute walk away and opens at 8am.  A queue of patients will have already formed outside once volunteers arrive.  
Work in the clinic is varied and unpredictable.  We provide a mixture of primary care, outpatient department and emergency department services.  Patients are seen, treated, discharged or admitted to the day ward or a longer stay ward.  More seriously unwell patients may be transferred by our ambulance to Monkey Bay Hospital
The morning clinic finishes at 12:30pm, when volunteers have lunch on the beach (prepared by the Trust's cooks, Joab and Edward) and maybe a swim in the lake.
The afternoon clinic starts at 2pm and winds up around 4:30pm when the on-call team take over.  Only emergency cases are seen and treated overnight.
Visa – Volunteer & Project
Travel Insurance – Volunteer
Medical Indemnity – Not Required
Clinical experience
2 years post qualification
Web:
www.billysmalawiproject.org
Web:
www.billysmalawiprojectusa.org
Email:
info@billysmalawiproject.org
Facebook:
Billy's Malawi Project USA